We Have Many Options To Choose From
We offer a wide variety of studios, suites, family rooms, apartments and houses to suit whatever requirements you may have. Due to the various accommodation styles, we can provide respite for different travellers from families, to couples and business executives. We are happy to accept your K-9 or feline friends so long as they are trained, and you let us know before your arrival - charges may apply.
We are privately-operated by a local New Plymouth family who has a passion for hometown hospitality spanning over two generations. The passionate Auto Lodge team are continually revising their offering to make sure they are providing the most comfortable stay for their visitors. We have recently upgraded all our hotel rooms, apartments and houses which have a modern serene feel while still highlighting some of our architectural art-deco features. As standard, all our rooms have Sky TV, high-speed WiFi, fridge, tea/coffee and a private balcony or outdoor area.
FACILITIES & SERVICES
Whether you are visiting New Plymouth for business or holidaying with your family, a special someone or a group of friends, our expert staff, great facilities and superior services are designed to make your stay memorable.
As our guest you can relax in our tranquil indoor heated lap pool, soak in the bubbling spa pool, and feast in our restaurant & bar, Juliana's. We also have guest laundry facilities, plenty of free parking and super-fast WiFi in all rooms and social areas. If there is something which we can do to make your stay even more comfortable, our hotel team is always on hand and happy to help.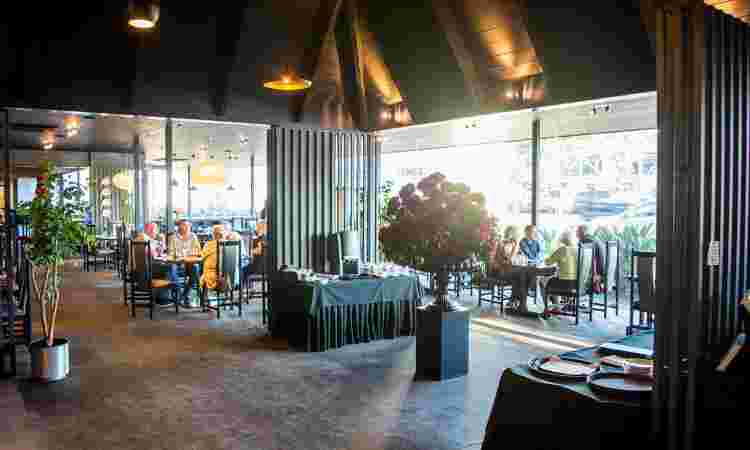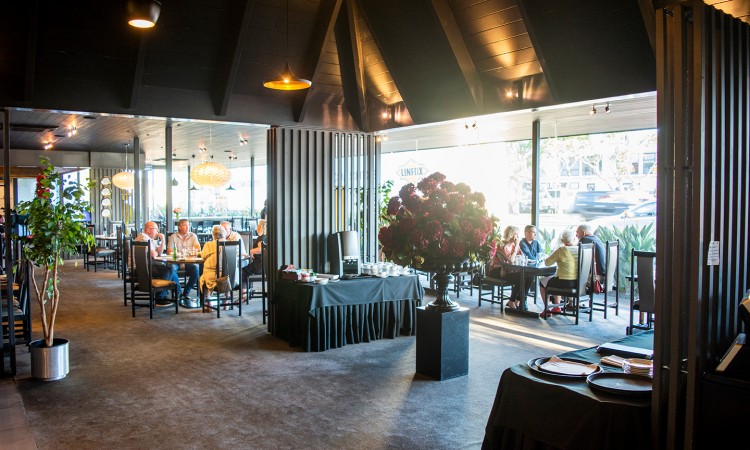 SPECIAL LUXURY HOUSES & APARTMENTS
If you need accommodation with a bit of extra space and comfort, we have a selection of luxury two, three & four bedroom houses and apartments. Most of these unique accommodation options have beautiful sea and city views and private entrances and outdoor areas.
Through the renovation of these various premier properties, we made sure to emphasise the original architectural design features, which makes each building unique. This has also influenced the final interior spaces for our bright & roomy mid-century modern and art-deco houses.
If you are looking for something extra special our classic NY style penthouse complete with a magnificent wrap-around balcony has the best views in town of the New Plymouth Coastline.
Learn More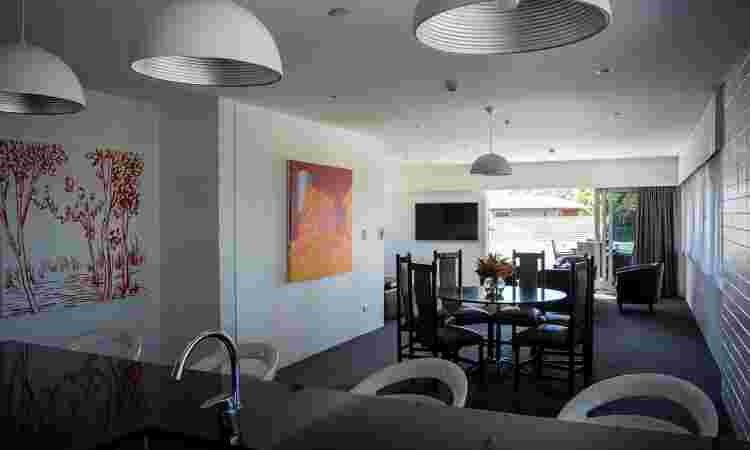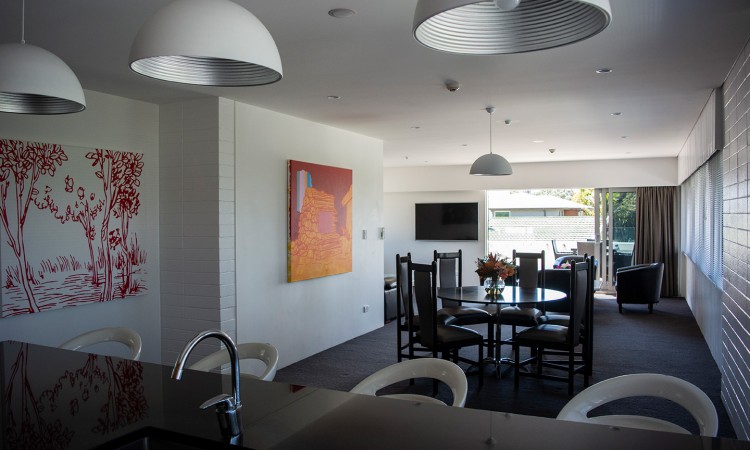 Our Studios
Every room in the Auto Lodge is equipped with a fridge, tea/coffee making facilities, Sky TV, WiFi and balcony or outdoor area. All rooms have a bathroom, most with shower over bath, however we have a variety of options so please request if you require a room with a stand-alone shower, ground floor, or access direct from the car-park.
Standard Hotel Studios - Queen & single bed hotel room, ground or lift access
Executive Studios - Queen & single bed modern room with a basic kitchenette area with microwave, toaster and a few utensils
Kitchen Studio - Queen & single bed with a kitchen area featuring a hob, kitchen sink, microwave, toaster and utensils. Room with air conditioning and single spa-bath may be available on request.
Suites and Family Rooms
Suite - 1- bedroom suite with sea views, king bed, lounge with dining area and kitchenette
1-Bedroom Family unit - lounge with dining table, full kitchen including dishwasher and oven. Air con, bathroom with stand-alone shower. The separate bedroom has queen bed and king-single bed, king-single bed in lounge.
2-Bedroom Family unit - lounge and dining area, full kitchen including dishwasher and oven. Bathroom with stand-alone shower. Master bedroom has queen bed (some an extra single also) and second bedroom has two king-single beds.
1-Bedroom Apartment - modernised 1-bedroom apartment with lounge, full kitchen, air con., bathroom with stand-alone shower. Separate bedroom has queen bed.